Stand Alone Managed Hosting!
High Performance

Personal Support
We make sure your website performs at the highest level. We manage your email and make it easy for you. We have selected Soft Layer/IBM as our data center and we love them for their 24/7 Live Personal Support! Soft Layer/IBM is the number one dedicated server hosting provider in the world with over 48,500 servers under management! So your website and email service is virtually fail safe!
Our rates are reasonable and we are available 24/7.  In some occasions, you may have to leave a message, but we will return your call within 30 minutes.
BASIC – Bronze
Static Websites
Up to 5 Emails
1 GB Storage
500 MB Bandwidth
$24.99/month
Most Popular -Silver
PROFESSIONAL WordPress Hosting
Up to 10 Emails
10 GB Storage
100 GB Bandwidth
$35/month
Includes SSL Security certificate ($80.00 Value)
ECOMMERCE – Platinum

Ecommerce Hosting
Up to 20 Emails
10 GB Storage
100 GB Bandwidth
Weekly Backups
$44.95/month
Includes SSL Security certificate ($80.00 Value)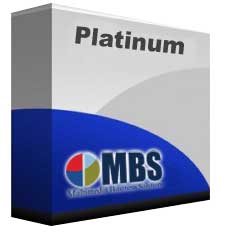 Annually – Check or Credit Card
Monthly – Credit Card
We add the convenience of being your Web Host and Web Master under one roof for seamless accountability to keep your business up and running.
SUPPORT CENTER
Multimedia Business Solution's Customer Support is here to help you find what you need.
Contact Us
Via E-Mail
Send us your question – we'll get back to you with an answer within 24 hours.
Contact Us
Via Phone
24/7 customer support. We're here to help you any time, day or night.
In the U.S. and Canada call: General Support 1.214.299.8699 ext. 105
 Our world-class data center partners are your perfect hosting locations. Our administrators are here to assist you 24/7 with all your web hosting needs.
Unlike other hosting companies, who use single processor low end workstation class computers, MBS only uses server class hardware and all new accounts are provisioned on our DELL Quad Processor  Intel Xeon Servers.
The right amount of processing power per server. Featuring server class SCSI hard drives and RAM, these servers offer truly amazing speed and stability. Ask around and you will see that no other provider in this price range can match the performance of our servers or support staff!
New web hosting accounts are usually set up within 1-12 hours. We do not offer instant activation on any web hosting plan. Accounts are set up after our authorization process. This has consistently insured the integrity of our customer base.
Once your domain is hosted with us, you will experience affordable, reliable, friendly, and professional web hosting.
Still not convinced? MBSToday.com Hosting maintains a 96%+ client approval rating with Hosting Assured.
Please note that domain names are not included with any of our hosting plans. Your domain name must be purchased or transferred separately.